Location: Fairfax VA...Northern Virginia, about
20 miles west of Washington DC, near Dulles
Airport. My hometown is Malvern PA.

Marital Status: Happily married to Alison. Thanks for making every day a dream come true!

College: Embry Riddle Aeronautical University
(Daytona Beach FL Campus)

Occupation: Corporate Pilot/Safety Officer for GEICO Auto Insurance. I fly a Learjet 31 and a Lear 45 out of IAD (Washington Dulles Airport). I absolutely LOVE my job!!

So easy a caveman can do it!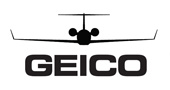 My Classic Cars: 1969 Camaro
Z-10 coupe (04C) which in 2007 I finished a 3+ year full restoration that included acid dipping the body and restoring EVERY nut, bolt and
component on the car. It's a 396 350 HP with
an M-22 (non original). I recently sold the Z-11 Pace Car convertible in the photos.
Thanks to Les for doing such a great job on the body work and paint on the Camaro. I highly recommend Les and the entire crew at L&P Auto Restorations.
e-mail me at dave@barefootdave.com
The best thing that ever happened to me! I love you sweetie!

My sister Marcia (Miller) Corry lost her courageous battle with cancer in November 2005. I miss and love you sis! You are forever in my heart.

WHERE DO WE SKI?

You think I'm gonna tell you where we find beautiful calm water within 30 minutes of downtown Washington DC? NO WAY!! Feel free to contact me if you're in the Washington DC or Northern VA area and want to learn to barefoot waterski though...there is nothing like it and I love to share my love for the sport. If you already barefoot I'm happy to take you out anytime!

BAREFOOTERS MOTTO

Bones heal, Chicks dig scars, Pain is temporary, Glory is forever.

QUOTES

A superior pilot (or barefooter) uses his superior judgment to avoid situations which might require the demonstration of his superior skills.

It is better to be on the ground wishing you were flying than to be flying and wishing you were on the ground.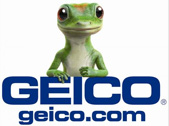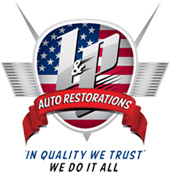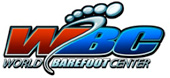 The World Barefoot Center ~
As I move forward and look to improve my skills on the water I have teamed up with The World Barefoot Center in Winter Haven, FL. My goals are simple...qualify for and compete in the 2012 Barefoot Waterski World Championships in Waco TX. I'm sure with the training, coaching and support from Keith, David, Swampy, Ben, Ash, A.J.and the entire WBC staff anything can happen! Thanks for the opportunity to be part of the team!

Dr Michael Kavanagh~
Thanks for putting me back together and helping me stay on the water, your skills, compassion and understanding my desire to stay on the water is much appreciated!